Skip to main content
LIGHTING UP THE WORLD 
TOGETHER
Welcome to one of the most inspiring workplaces in the world – one that creates memories and moments that light up stages and hearts around the world. As part of our team, you'll discover infinite ways for your talents to shine, whether working behind the scenes or gracing stages across the globe. Follow your bliss to a job at our sunny Florida headquarters, home to one-of-a-kind entertainment studios and beautiful beaches. Or set your adventurous side free and travel the world on a touring show. Either way, you'll enjoy competitive compensation, exceptional benefits and the extraordinary opportunity of bringing magical experiences to life.
Backstage
See current opportunities at our Florida headquarters and other locations.
See Non-Touring Jobs
INFINITE WAYS FOR YOUR TALENTS TO 
SHINE
Here at Feld Entertainment, we are committed to providing an inclusive environment for our employees, customers, and partners worldwide. We celebrate diversity and encourage our profoundly talented workforce to express themselves proudly. Our successful business model requires different perspectives and voices so that we can create the incredible live shows we put on. Come join us and help us light up the world.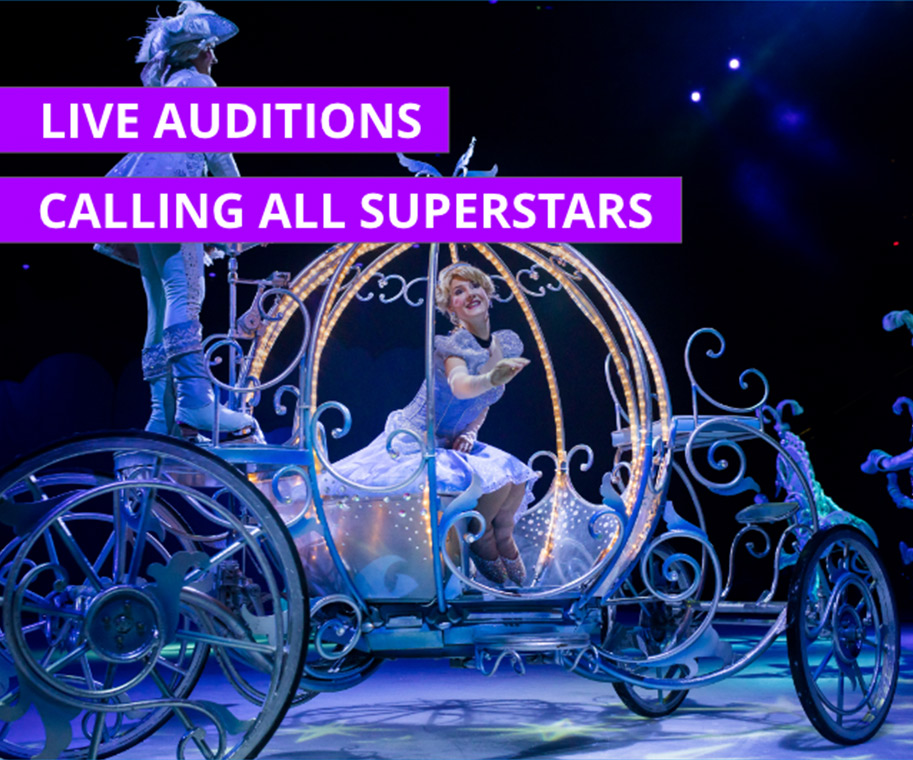 YOUR CHANCE TO SHINE STARTS AT OUR LIVE AUDITIONS
Learn about the specific shows, locations, dates, times, requirements and more for all of our current live auditions. Click below for everything you need to know!
SHINING EXAMPLES OF OUR APPRECIATION
We know your talents are what will help us delight audiences, so we've put together some rather delightful benefits. If you think working in one of the prettiest places on the planet or getting paid to travel is good enough, think again. Think unrivaled health insurance. Think two weeks of vacation in your first year. Think free tickets to shows. Exceeding expectations is what we do best and we guarantee our benefits will exceed yours. Please note: the sampling of our benefits below are for non-union and non-contract associates. They may vary for international staff employees. Feld Entertainment® is an Equal Opportunity Employer.
401(k) Retirement Program
Defer from 1-60% of your pretax earnings with provisions for company match, vesting and more.
Health Insurance
Medical, dental and vision coverage – you only pay a portion of the cost and it's deducted on a pre-tax basis.
Paid Time Off
You'll receive paid time off for 18 days each year to use for vacation, personal time or family illness for 0-3 years of service. For 4-10 years of service, 23 days/year and for 10+ years, 28 days/year.
Paid Holidays
You'll receive paid time off for eight holidays per year.
Tuition Reimbursement
Up to $2,000 will be reimbursed following completion of courses (90% for A's, 80% for B's and 70% for C's) after six months of service.
Flexible Spending Account
Enjoy savings by making a pre-tax contribution to be used as you see fit for medical, dependent care and other covered items.
Life Insurance and AD&D
Enjoy free participation in our group life and accidental death and dismemberment insurance after 30 days of employment.
Disability Coverage
Voluntary short-term and long-term disability benefits after 30 days of employment.
Free Show Tickets
Each year, you're eligible to receive 24 complimentary tickets to performances of select Feld Entertainment® shows.
Employee Discount Programs
Enjoy discounts on everything from local restaurants, gym memberships and attractions to national companies like AT&T and Verizon Wireless, Skechers Shoes and 1-800-Flowers.
Volunteer Program
Enjoy working for the local charity of your choice for four hours each month.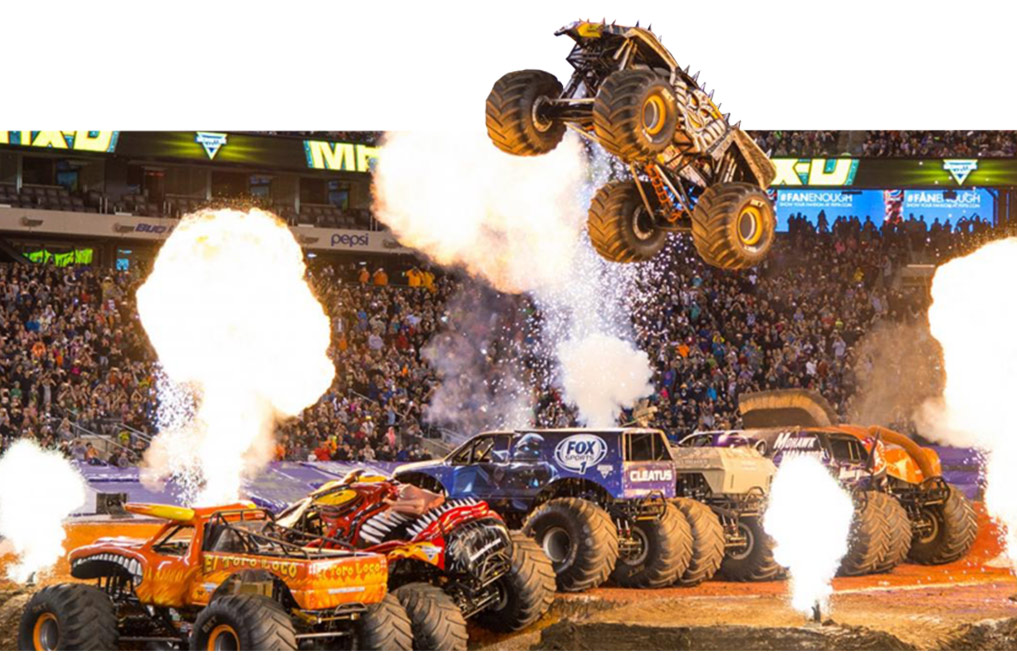 TAKE FLIGHT
Monster Jam® is just one of many touring events where you can help delight devoted fans around the world. Take a look at our current openings, apply and get ready for your career to take off!
Behind the Scenes: What it's like to work at Feld Entertainment