Supercross Continues Partnership with St. Jude with Love Moto Stop Cancer Campaign
Supercross Proudly Supports St. Jude Children's Research Hospital
St. Jude is leading the way the world understands, treats, and defeats childhood cancer and other life-threatening diseases.
Their mission is clear: FINDING CURES. SAVING CHILDREN.
In 2022, the Supercross community raised $211,365 for the children of St. Jude and we are eager to continue supporting St. Jude's mission in 2023 as Supercross approaches 1 million dollars raised. Because of your support, St. Jude won't stop. The doctors and researchers won't stop and together with St. Jude, Supercross won't stop fighting until no child dies from cancer.
Please visit https://www.supercrosslive.com/stjude to learn how you can help by donating to St. Jude and receiving a "LOVE MOTO STOP CANCER" t-shirt.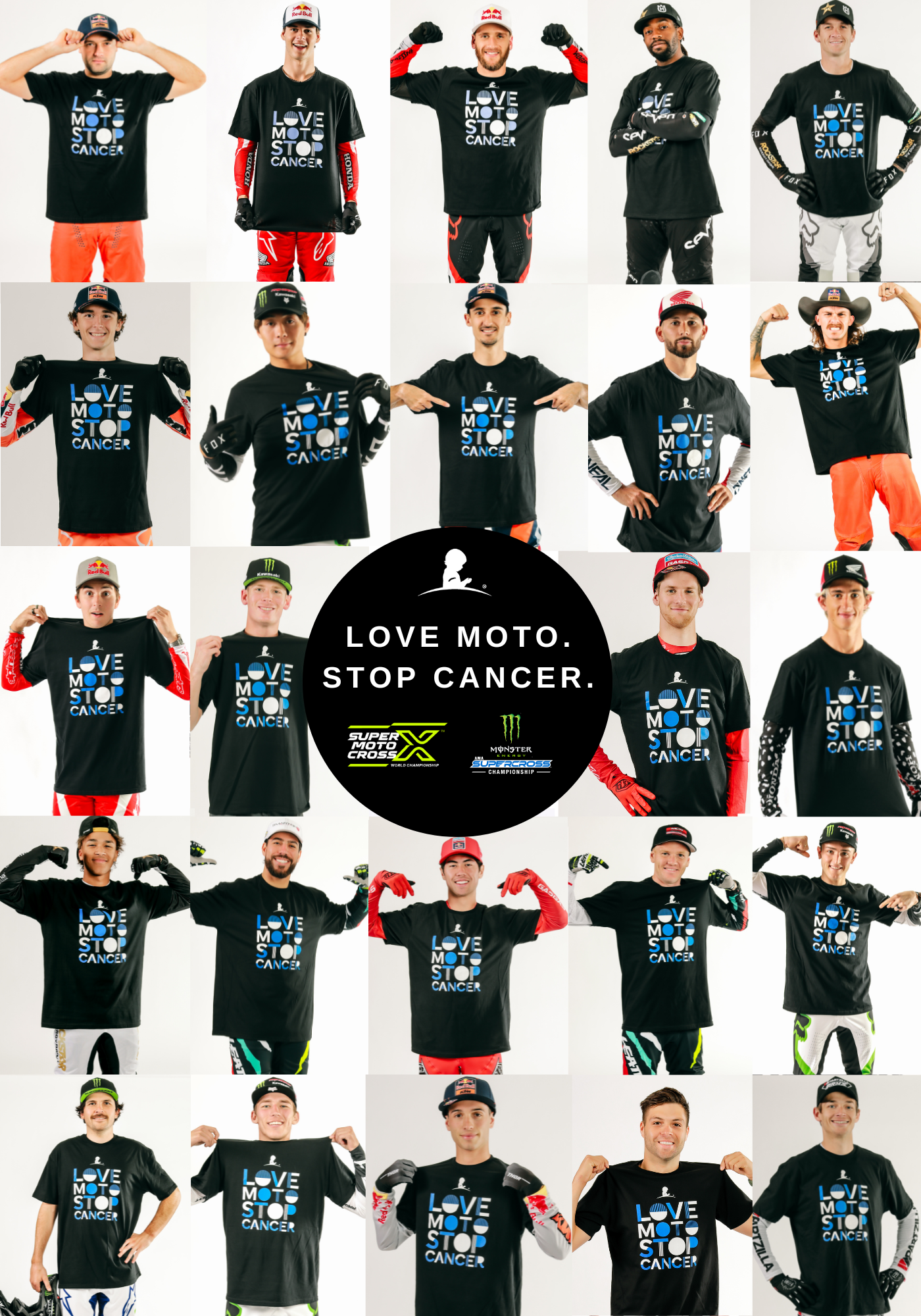 ---