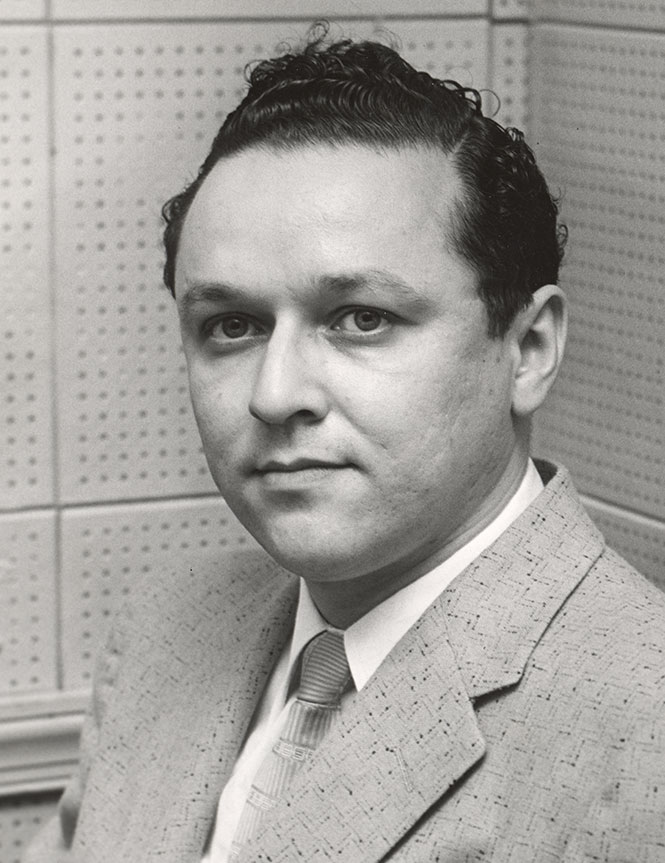 Irvin Feld
Founder
May 9, 1918 – September 6, 1984
Irvin's spirit lives on at Feld Entertainment® in bigger-than-life dreams and the tireless pursuit to make them come true. His affinity for show business began as a child when he fell in love with the circus. As a teenager in the 1930's, he worked at traveling carnivals as a snake-oil salesman. His earnings led to the opening of a drug store in Washington, D.C., where he became adept at selling records. Next, he opened a chain of record stores and started producing records and live concerts.
In the 1950's and 1960's, Irvin became one of the most successful concert producers in America, arranging appearances for rising stars like Chubby Checker, The Everly Brothers, The Beatles, Nat King Cole and Frank Sinatra. During this period, he also began managing the Ringling Bros. and Barnum and Bailey® circus and bought it in 1967, which was "the happiest moment of my life." At the time, the circus was struggling financially, but his leadership not only turned it into The Greatest Show on Earth®, but also a profitable enterprise. His improvements included bringing the circus to indoor arenas, starting his own clown school, orchestrating the tour schedule so the same show never played the same city twice and constantly introducing new acts from Europe.
Even though Irvin is no longer with us, his entrepreneurial savvy and passion for "good, wholesome, clean entertainment that the whole family can enjoy" are alive and well in every production we do.